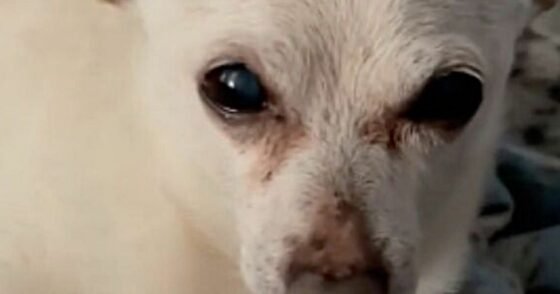 At 21 years and 66 days of age, this Chihuahua far exceeds the life expectancy of this breed, so much so that it is now considered the oldest dog in the world. His mistress, Gisela Shore, reveals the secret of his long life.
Guinness World Records has just awarded the world's oldest dog award to TobyKeith, a chihuahua living in Florida. If most dogs of his breed live to be between 12 and 18 years old, TobyKeith, born on January 9, 2001, is already two decades old. An unexpected opportunity for this animal that does have a heart problem.
The Chihuahua was adopted from a shelter when he was only a few months old. Since then, he's been getting all the attention he deserves and living a good pace. He gets up early and wakes up every day at 6:30 am to go for a walk. At home he eats his first meal of the day, consisting of a slice of turkey. Once the belly is full, it alternates between naps and short walks. A dream life, isn't it?
TobyKeith has yet to break the dog's longevity record. Indeed, the holder of this title was named Bluey, an Australian Cattle Dog who died at the age of 29 years and 5 months. So the Chihuahua is still a long way from winning the famous prize.
In the meantime, all that remains is for us to wish him a peaceful and well-deserved retirement.