At the age of 16, Juliette Mercier understood that something abnormal was going on in her stomach. Persistent abdominal pain, bloating, diarrhea… And one day the verdict came: she has Crohn's disease. Numerous hospitalizations followed, even in the operating room. Today she lives with a stoma bag and tells his daily life in a comic full of humor and truth.
Juliette, aka @StomyBusy, underwent an ileostomy in 2017. This surgery involves removing the diseased part of the bowel, sewing the healthy part back onto the abdomen and placing an ostomy pouch there to collect the stool. Since then, this illustrator and professor of applied arts has learned to live with, grasp and accept her new body. In his graphic novel called Mine Crohn's of Life: Story of a Survivor with a Diseased Gut, she breaks through both the clichés about the disease and the stereotypes about femininity. meeting.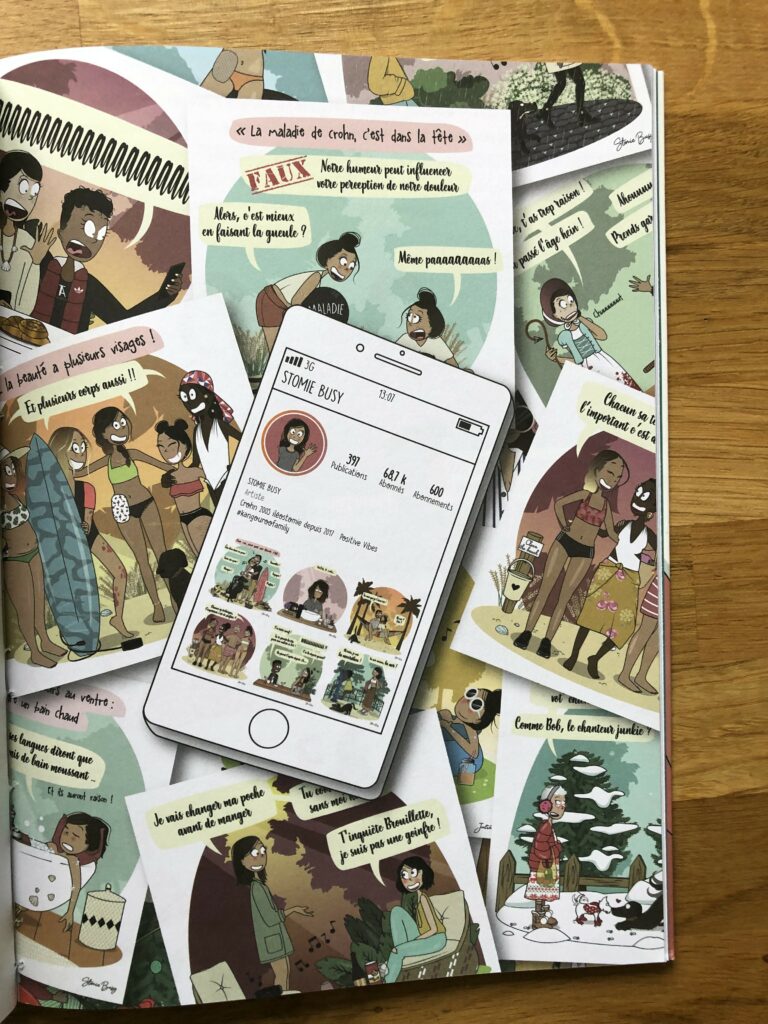 "I don't have to check all the boxes of the feminine stereotype to be feminine."
Your book explores the idea of ​​femininity against a background of bloating, bowel movements and flatulence. In addition to raising awareness of Crohn's disease, this is also an opportunity to end the " shit shaming »?
Yes, it's a way to end the notion that the woman is a princess bursting with beautiful glitter and to lift the taboos on a universal and natural need that we should not be ashamed of. It is a way of deconstructing the codes, of exposing again a gaze that suffocates us and causes us useless hardships, whether we are sick or not. Fortunately, the word femininity rhymes with many other words: diversity, will, solidarity, friendship, capacity, commitment, freedom… so that everyone can find their way.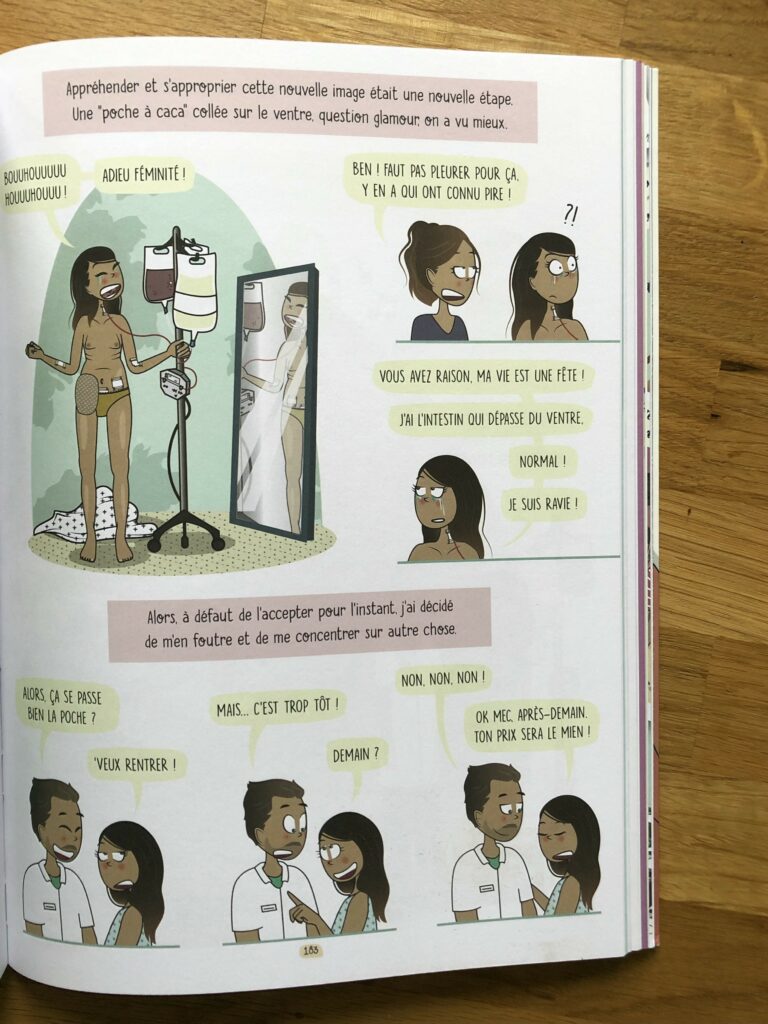 Was carrying the bag a real assault on your femininity? How did you handle it?
Before the surgery I was afraid of my femininity, afraid of being mutilated, of not being able to seduce anymore, of not being able to love myself anymore. Finally, after 12 years of illness, this bag that allows me to have no more symptoms, to be free and to enjoy, seems to me a detail that I will never like but that allows me to live and that is the essential . I have other complexes and around these complexes that evolve, I have some qualities, which also change, so I will not be guided in my life by purely aesthetic physical details.
I don't have to love myself completely to be happy, and I don't have to check all the boxes of the feminine stereotype to be feminine. Above all, I have to accept myself with all my imperfections. Today I remain feminine with my eyes, my legs and my lips, but above all I am building the woman I am every day. Sometimes I moan, I lose, I miss, but other times I succeed, I win, I give and that's why I want to move forward.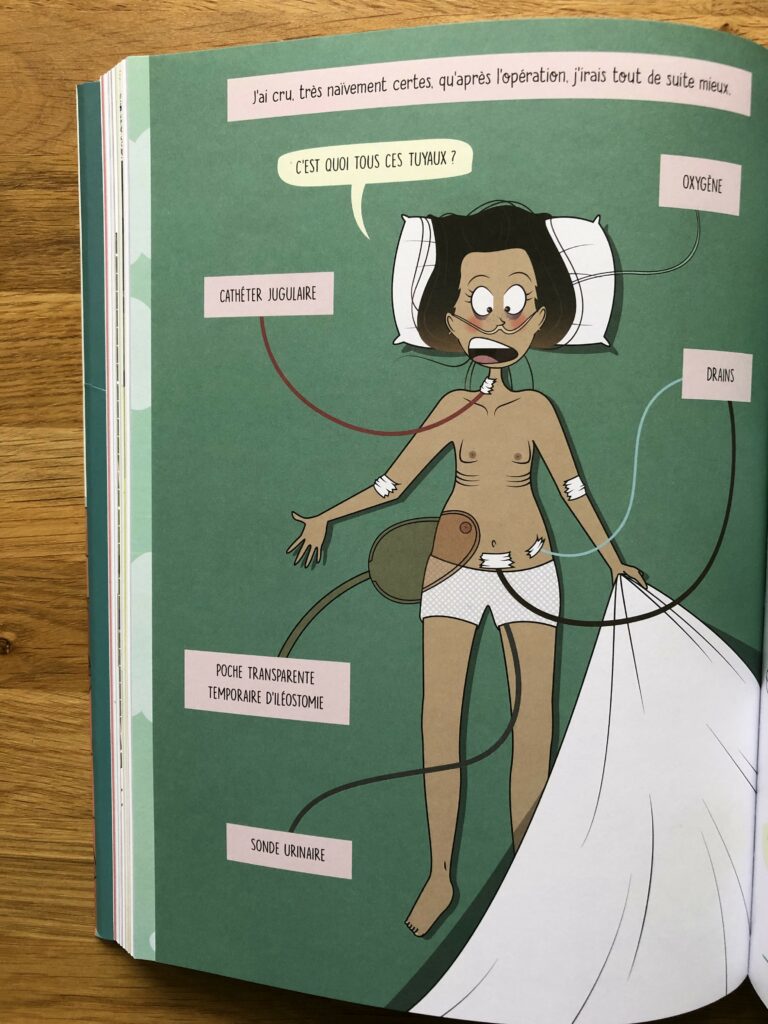 High-waisted jeans, one-piece swimsuits… To prepare for the outside world, you've revamped your wardrobe. Was this an important step in learning to reconnect with your body?
Yes, it was an important step because it made me understand that I couldn't always hide my wallet and that fashion is still not my thing! So we had to accept! For example, I came out of my recovery in July and dreamed of going back to the beach, but my one-piece swimsuit, which I had previously tested at home, narrowed my pocket and caused a leak.
So I didn't really have a choice but to divide myself into 2 pieces and I just loved it! I saw some other looks, but I read curiosity, compassion and surprise, which seem to me to be normal reactions, without malice and which I could have had in their place, so it was quite reassuring. Finally, I dress pretty easily, even if I can't put everything on, it seems it's okay to be a little frustrated!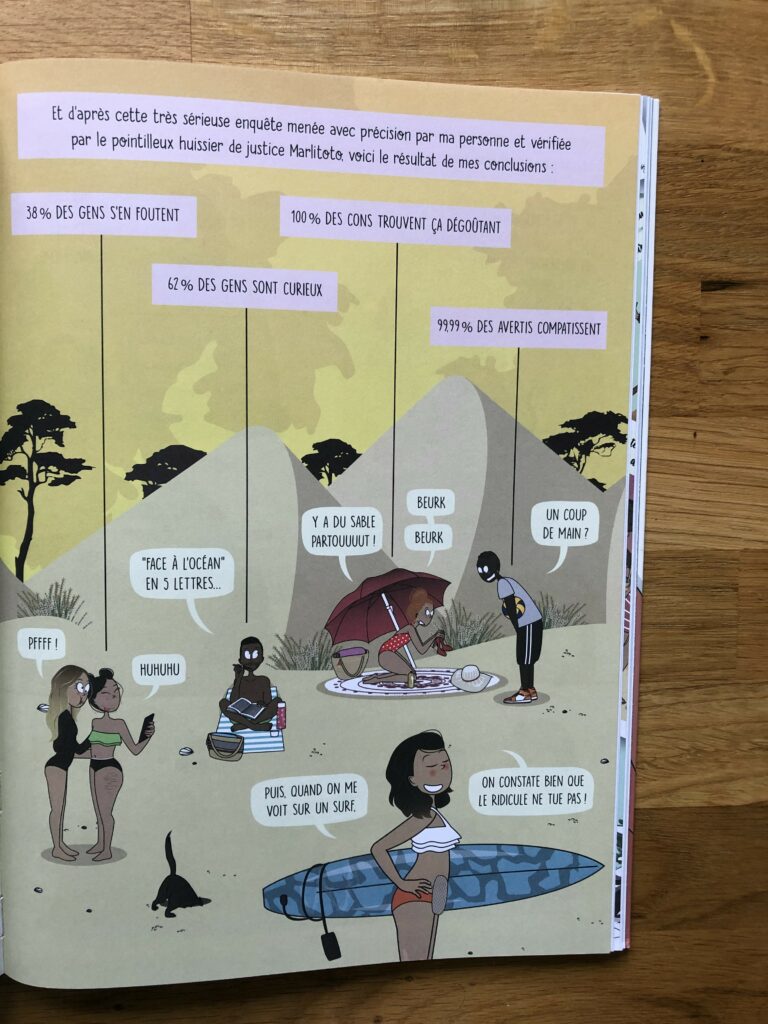 Is the Juliette before surgery the same as today?
No, the Juliette before was much more carefree in the end, but also very sad. Today I no longer suffer, but I am also afraid of the passage of time, so I run a little after the days. I really realized that life is short, health is fragile and the time you spend with the people you love is the most important. I'm also better about myself because I'm more aloof, I try to focus on others rather than myself, with the illness I tended to be more withdrawn. The illness and surgery have given me a life lesson that I am trying to apply, to make small things a daily joy, life is too short.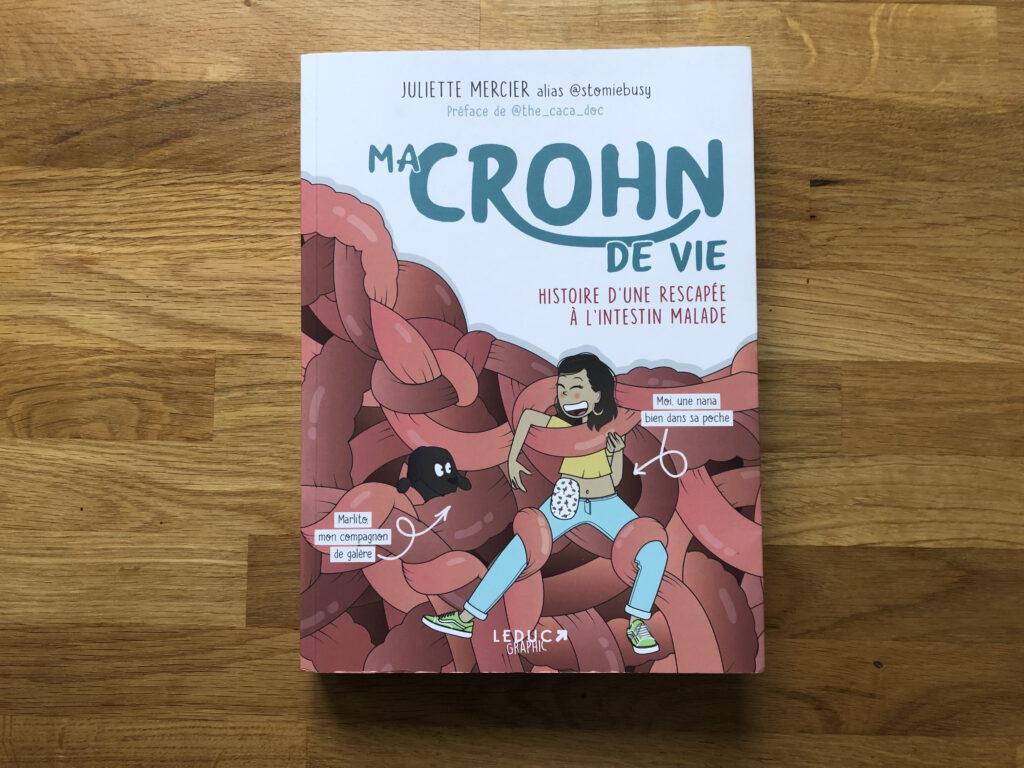 To discover My Crohn's Life: Story of a Survivor with a Diseased Gutgo here, and to follow @Stomybusy's adventures, it's this way.
"Healing is being able to look at your scars without reliving them": she breaks the taboo of the stoma
INTERVIEW. "This difference is a wealth": mother of an albino child, she testifies
INTERVIEW. Stroke victim aged 33, frees expression and educates young people