Light, accessible and made of cardboard: here is the atypical desk designed by the Japanese company SOiRO.
Are you one of those workers who is a fan of telecommuting but don't have the space to furnish an office worthy of this name? Do you also want to benefit from modular furniture but don't have the budget? Here might be a product that could be right for you, spotted by the site Creapills†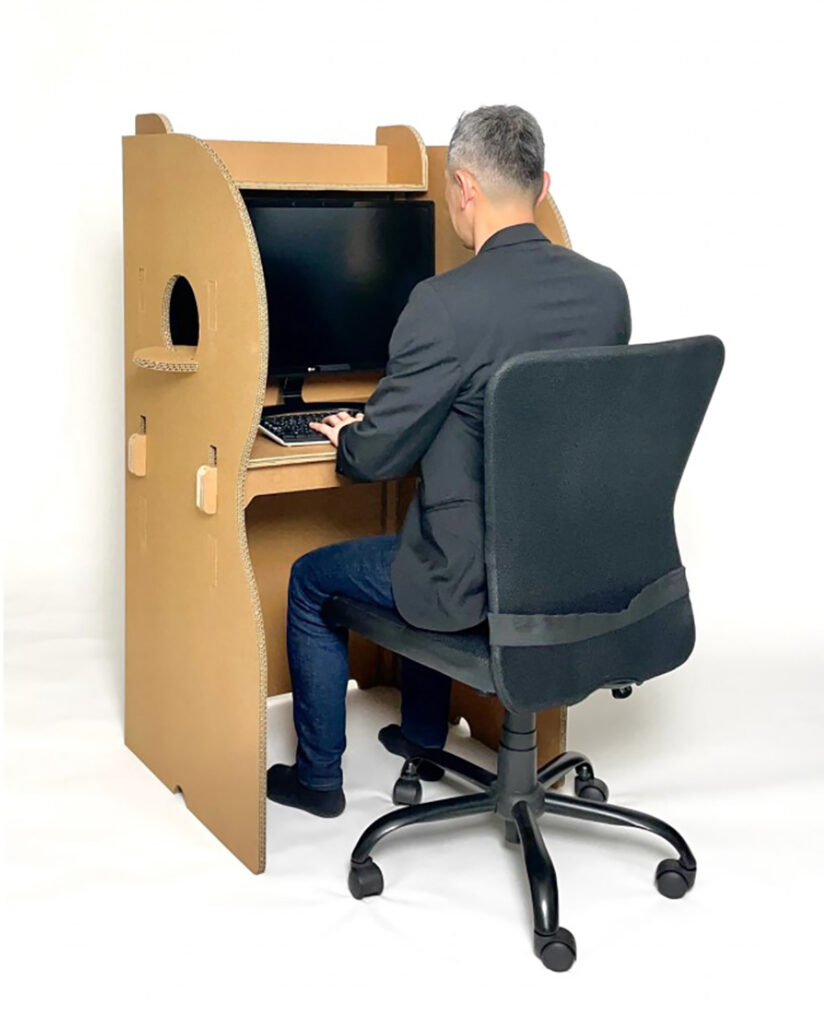 This invention comes straight from Japan, where the company SOiRO envisioned a desk… made of cardboard. The latter takes up no space, weighs almost nothing (7 kg), can be assembled in less than a minute and allows you to work both sitting and standing. There is even a format for children planned.
Practical, the model also offers a holder for glasses and hooks to hang a bag. Everything for an affordable amount: 200 euros. So you like it?
VIDEO. They invent the habitat of the future: modular, ecological and nomadic housing
VIDEO. Here are 5 daily actions to reduce your carbon footprint in the office
Thanks to these innovative design agencies, parents can take their baby to the library