"Natural" does not automatically mean "easy". It's a silly thing to say, but it's important to remember so you don't feel guilty for no reason. An example ? Breastfeeding. When it comes to food, it doesn't get more natural. But this gesture may be ancestral, it is not necessarily easy for all mothers from the start. So, starting off by putting the odds on her side, Virginie Maillard, who runs the illustrated blog Bougribouillons, gives valuable drawing advice.
For Virginie Maillard, who is deeply interested in questions about early childhood and motherhood, breastfeeding is a "natural, but not innate". And she adds, "It can be learned". How ? By surrounding yourself with good advice, adopting a few simple gestures, and giving up a few bad habits.
To understand everything, just look at his drawings, which are as clear as they are welcome. There they are :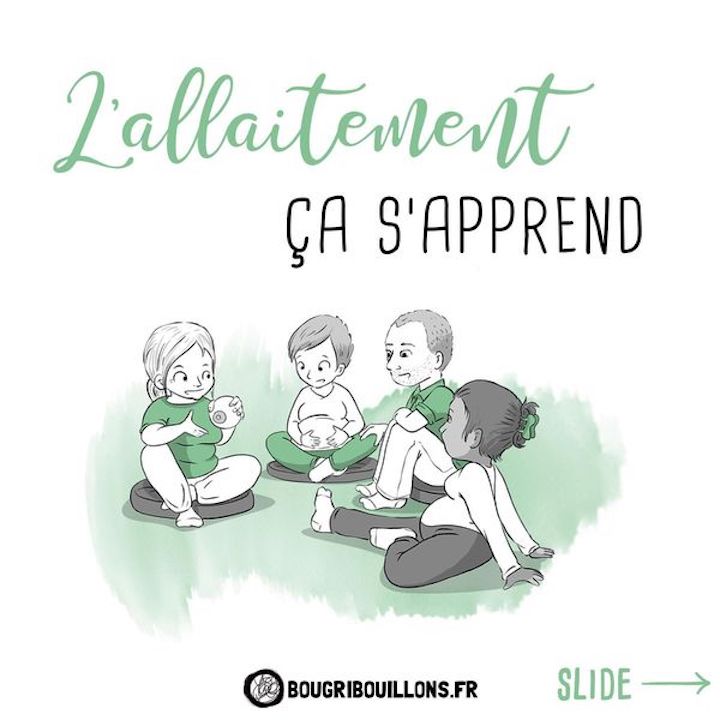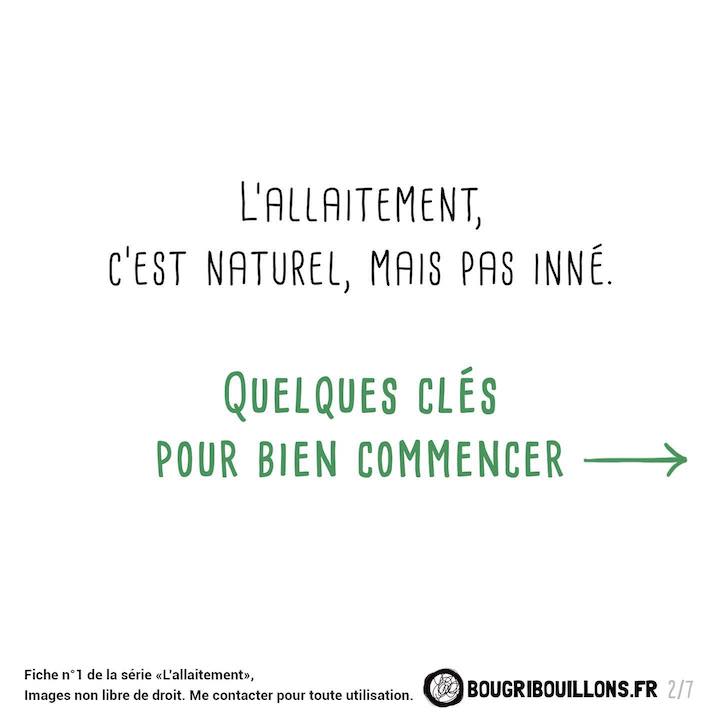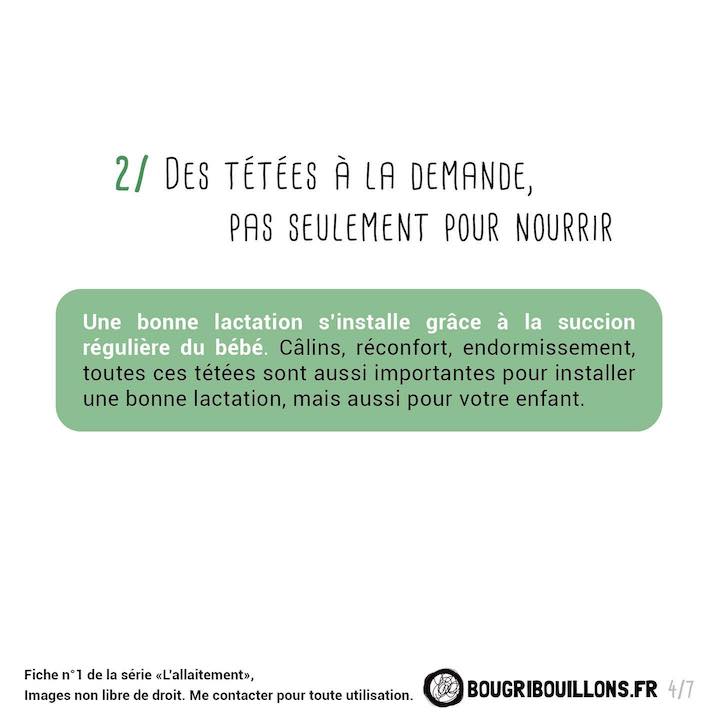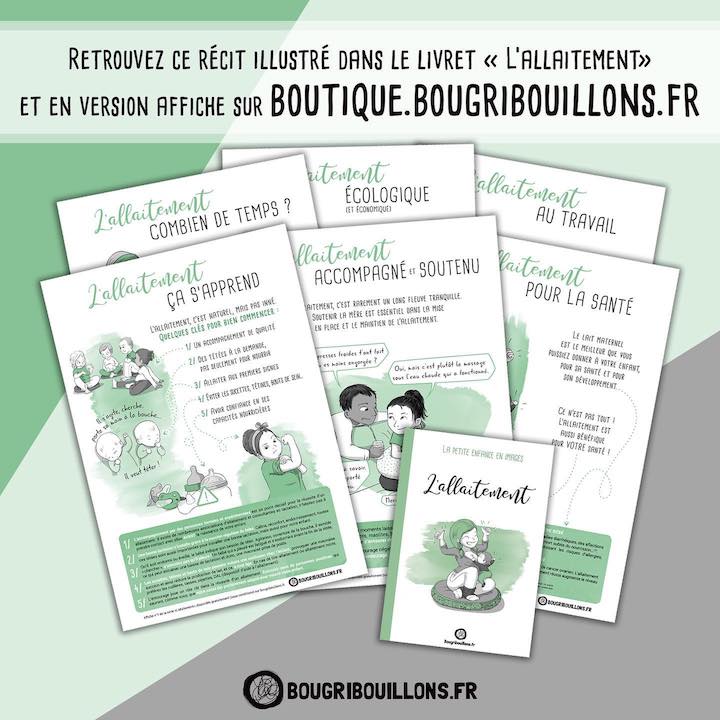 (Drawings reproduced with the kind permission of Bougribouillons)
Virginia Maillard:
"This illustrated story brings together the basic information for breastfeeding your child. If you are having difficulties breastfeeding, it is important to consult a trained and experienced person."
"This illustrated story is not about bottle feeding, it was created to provide information to people who have made the choice to breastfeed. Breastfeeding can be learned, so it is important to find information about it."
Handy drawings that invite you to learn, inform and seek help instead of making you feel guilty? So much better !