Fancy a refreshing drink, full and full of energy? This summer, opt for iced coffee. It's easy to prepare and delicious to eat (especially in hot weather). Here's the homemade recipe!
What is THE recipe for iced coffee?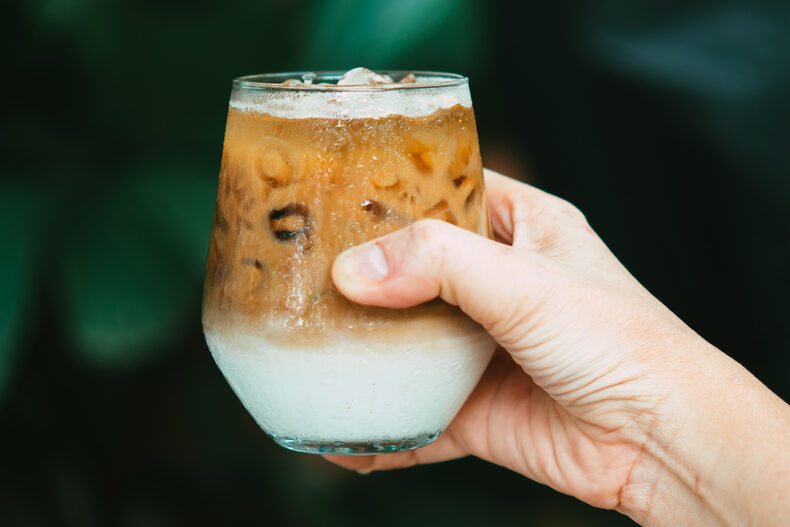 The ingredients for 4 people
28 g coffee (or 4 capsules)
24 cl cold milk of plant or animal origin
32 cl liquid full cream (optional, for a more gourmet version)
ice cubes
The recipe for iced coffee
Step 1 : If you opt for a gourmet version, place the cream in the freezer for about 15 minutes. Then take it out and beat until smooth like whipped cream.
2nd step : Once this step is complete, prepare your coffee as you normally do and put it in a blender or shaker (if you don't have either, get a whisk). Add the milk of vegetable or animal origin, as well as the ice cubes. All that's left is to turn on the machine.
Step 3 : Serve the iced coffee in a mug or tall glass and add a little whipped cream.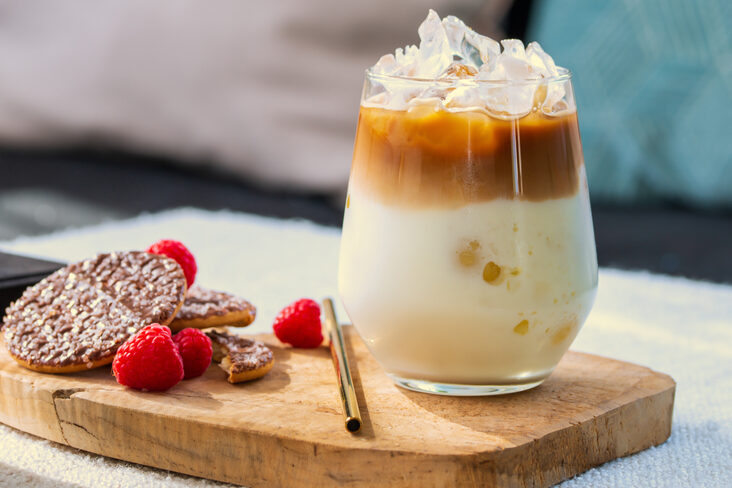 All you have to do is enjoy this refreshing drink! And to vary the pleasures, discover the bubble tea recipe.
6 Gourmet and Refreshing Smoothies to Enjoy This Summer
Homemade chai latte: the recipe for this delicious drink full of virtues
Fruit kefir: the simple recipe for this drink with multiple virtues
Difficulty waking up? 7 alternatives to coffee to refuel in the morning.
Chocolate, chai latte, matcha: 6 hot and gourmet drinks to warm up this winter