According to the Food and Agriculture Organization (FAO), 13 million hectares of forest disappear every year. This idea makes you indignant, but you feel powerless against the scourge of deforestation? Wondering what you could do on your own scale to conserve the forests? In the case that forest monthwhat we told you about here, Reforest'Action joins forces with the OuiLive connected challenge platform and invites citizens to dive into the world of forests. How? 'Or what? By participating in a reforestation project that could not be more concrete: the restoration of the mangroves of the island of Sumatra in Indonesia.
Photo and video contests, quizzes, sports challenges… Starting March 14 and for two weeks, participants in the forest month associated challenge must collect as many points as possible (which are then converted into planted trees) in each of these four major themes:
The spirit of the forest. Discover the role of forests in our ecosystem.
The magic of trees. Benefits for the environment, society and the economy: the forests no longer hold any secrets for you.
Forest demons. Understand the threats posed by forest ecosystems: forest degradation, climate change, etc.
Citizen trees. Discover the role of each in preserving our environment through responsible consumption.
At the end of each stage, the three people at the top of the leaderboard receive 20, 10, and 5 trees to plant, respectively. An important addition to the final ranking that will reward the winning trio with extra trees and gifts from the involved brands for more responsible consumption event partners.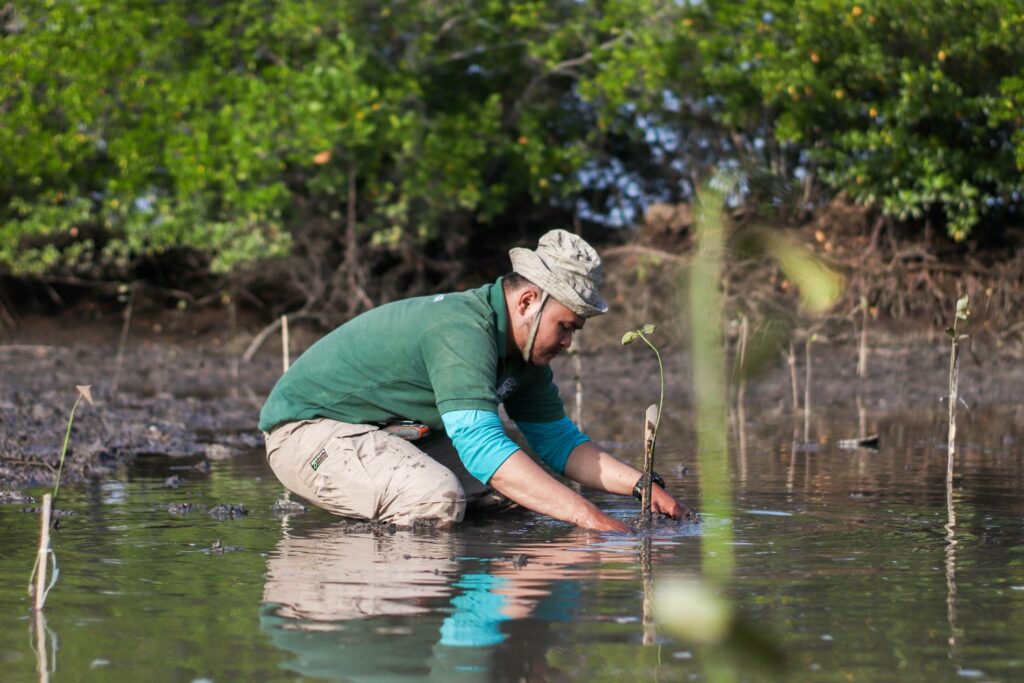 For the reforestation of the mangroves on the island of Sumatra
The goal: To enable Reforest'Action to plant 200 mangrove trees to restore the mangroves of the island of Sumatra in Indonesia. And rightly so, since 1987, the north of the island has lost more than half of its mangroves, from 200,000 acres to 83,000 acres today. Converted into intensive shrimp and fish farming areas and illegally logged for firewood or charcoal, "The island's mangroves are victims of massive deforestation"according to the company, a specialist in the forest.
To prevent it from disappearing, Reforest'Action is working with Indonesian NGO Yagasu to rebuild it and restore a hotbed of biodiversity. "essential for the protection of the island's coasts"† Awareness workshops will also be organized for villagers to help them sustainably conserve their natural heritage. To enter and try to win the Month of the Forest challenge, all you need to do is download the OuiLive application and enter the code "MDF2022"† The first 1,000 registrations will receive a tree to plant.
Do you want to trade on your scale for forest conservation † Go here to join the challenge and contribute to the Mangrove Restoration of the Island of Sumatra †