We all have the same reflex when dealing with clogged pipes: use a super-powerful liquid drain cleaner sold in the supermarket. Only here these chemicals are not ecological or economical and repeated use can damage your pipes. That is why we offer you a natural and effective alternative to solve this recurring problem.
Unblocking drains: THE natural recipe
No more industrial products and make way for ecological alternatives. Is your bathtub, shower or sink clogged and unable to pump out standing water? Don't worry, it's an ordeal we've all been through. Usually the drains are clogged because of our hair, therefore it is necessary to remove them during use before they fall down the drain. But sometimes that is not enough and the water has trouble flowing away.
Don't wait for your pipes to be completely clogged to respond. Anticipate by making a homemade plunger. To do this, pour 200 grams of baking soda or soda crystals into the siphon, add coarse salt and add a glass of white vinegar. Leave it on for at least 30 minutes or even several hours for better effectiveness.
If the blockage ever gets too big and the water still doesn't drain completely, you can repeat the operation. With a little patience, your pipes are quickly cleaned and disinfected.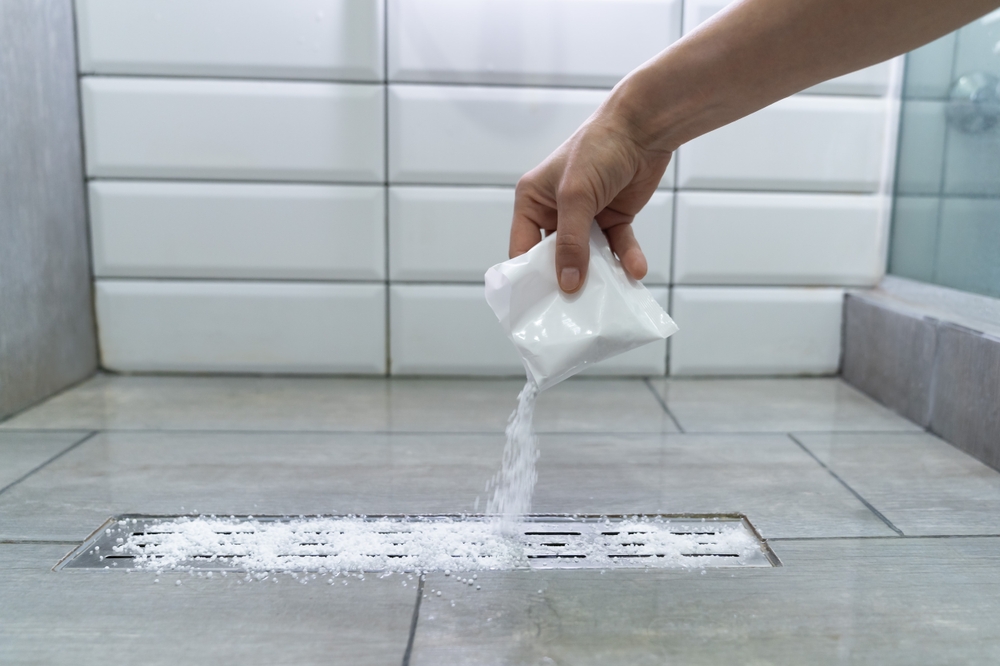 Now you know how to get rid of a clogged shower or sink! Did you like this article? Discover our 4 natural tips for removing traces of limescale.
Baking soda: 11 natural and surprising tips at home and in the garden
Baking soda in the garden: 5 uses and ideas to make life easier
Keep it clean, keep it away, pull weeds: 9 ways to use white vinegar in the garden